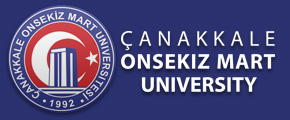 Established in 1992, Çanakkale Onsekiz Mart University (COMU) is one of the leading public universities in Turkey with nearly 50.000 students, 358 academic programs, 1617 academic and 759 administrative staff. With the diversity of its students, a global outlook, and outstanding teaching and research, the COMU is also a university of compelling change.
Çanakkale Onsekiz Mart University's remarkable global appeal continues to grow with 13 faculties, 4 institutes, 8 colleges, 12 vocational high schools, 26 research and application centers and a Research Hospital. Çanakkale Onsekiz Mart University is an international university with the values of academic freedom, dynamism, transparency, flexibility and innovation. Our main objective is to increase our impact from a local to a global level. In order to achieve this, the COMU is increasing its academic and social activities by hosting national and international congresses, trying to meet international academic standards and developing high quality international strategic partnerships.
COMU Website: https://www.comu.edu.tr/
COMU Magazine: http://dergi.comu.edu.tr/dosyalar/Dergi/10-sayi.pdf
COMU Introductory Video:
---
COMU, School of Education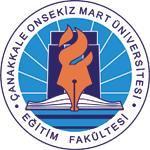 COMU, School of Education has located in Anafartalar Campus in the city center since 1992. The school has been continuing educational services with 8 departments and 17 programs to meet the need for qualified teacher and scientist workforce.
COMU School of Education Website: http://egitim.comu.edu.tr/
Çanakkale Onsekiz Mart University Anafartalar Campus, School of Education