Paul Ashwin, Lancaster University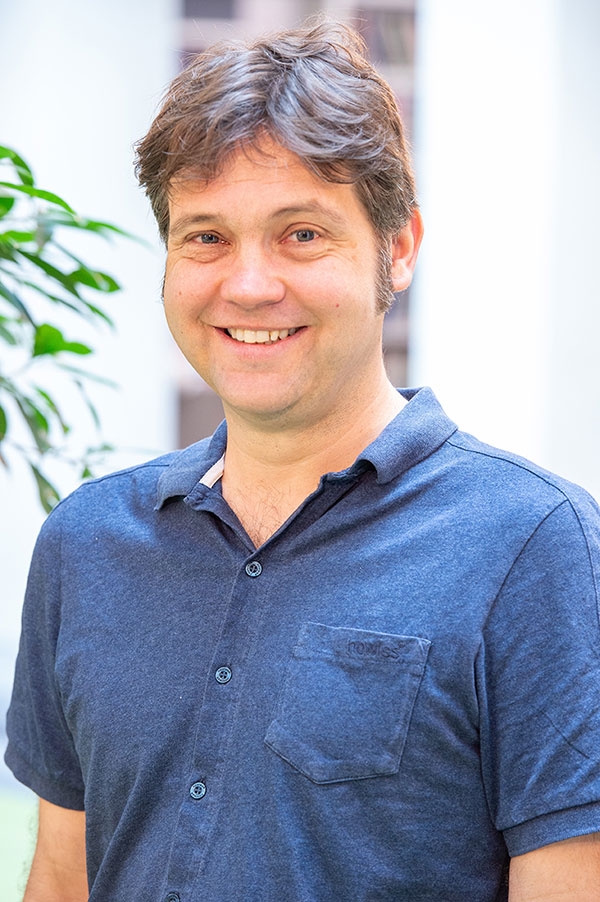 Özgeçmiş
Paul Ashwin is Professor of Higher Education and Head of the Department of Educational Research, Lancaster University, UK. Paul's research focuses on teaching, learning and curriculum practices in higher education and how they are shaped by higher education policies. His recent books include 'Transforming University Education: A manifesto' (Bloomsbury 2020) and he is the lead author of Reflective Teaching in Higher Education (2015, 2020 Bloomsbury), which is designed for all those working in higher education who are interested in further developing research-informed approaches to university teaching. Paul is Deputy Director of the Centre for Global Higher Education (CGHE), which is funded by the Economic and Social Research Council, Office for Students and Research England, a coordinating editor for the international journal 'Higher Education,' and co-editor of the Bloomsbury book series 'Understanding Student Experiences of Higher Education'.
Konuşma Özeti
Student Participation and University Education After the Pandemic
In this keynote, I will examine two potential futures for student participation and university education following the Covid-19 pandemic. The first future highlights the dangers of the economic arguments dominating our understanding of the purposes of university education given the unexpected social and economic challenges that have arisen in the wake of Covid-19. This is a danger because these arguments support a view that the main purpose of higher education is to 'signal' that graduates are worth employing. This view undermines higher education as an educational endeavour because it implies there is nothing special about the knowledge, forms of student participation, or institutional settings offered by universities. It also tends to reinforce inequalities by mistaking social privilege for academic ability in students and institutional prestige for quality in universities. In response, I will offer an alternative future that focuses on understanding the purposes of a university education in terms of students developing transformational relationships to disciplinary and professional knowledge through their participation in higher education and show how this supports a more effective educational response to the global pandemic.
---
Prof. Dr. Christine Cress, Portland State University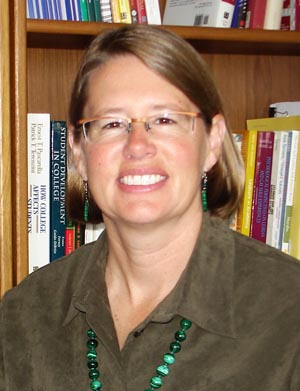 Özgeçmiş
Dr. Christine Cress is Professor of Educational Policy and Leadership at Portland State University in Oregon, USA. A former Fulbright Senior Scholar to Middle East Technical University in Turkey, she has conducted over 200 trainings on intercultural communication, social justice, and educational equity across the U.S., Europe, India, and Japan. She is lead author of the internationally best-selling book, "Learning through Serving: A Student Guidebook for Service-Learning Across Academic Disciplines and Cultural Communities." Currently, she is a U.S. State Department Connected-Classrooms Scholar focused on using technology to bridge cross-cultural learning with American and Moroccan medical students in addressing community healthcare needs.
Konuşma Özeti
Connecting the Curriculum with Society: Pedagogical Strategies for Empowering Students, Faculty, and the Community
This presentation will offer a new pedagogical model of "critical service-learning" that can be adapted to any academic discipline in order to empower student learning, faculty scholarship, and societal success.
Colleges and universities help form the talents, values, and mind-sets of students in part by intentionally contributing to the betterment of the communities in which they are situated. Forms of service-learning have been taught for decades around the world focused on teaching civically-related knowledge and skills through problem-based learning to improve communities. In fact, the research outcomes of such experiences are significant across student learning, societal empowerment, and disciplinary scholarship.
However, inattention to service-learning pedagogical design and lack of intercultural preparation have led to interactions that can denigrate community members, perpetuate power inequities, and prevent individuals and communities from capacity-building. Given our moment in time, a new set of educational principles is needed to guide academic service-learning.
Drawing from the scholarly literature on critical race theory, intercultural communication theory, and social-constructivism, this presentation will deconstruct normative views of "excellence" in academic-based community service and then reconstruct a new pedagogical paradigm of critical service-learning. Specifically, the equity-centered principles of justice, solidarity, and integrity will be operationalized to guide faculty and other higher education professionals in their creation of service-learning curriculum, activities, collaborations, and scholarship.
Unfortunately, some faculty fear that such involvement with the community will be viewed as a political statement rather than as a legitimate pedagogy of engagement. But scores of faculty across the globe have demonstrated that it is possible to teach service-learning courses without promoting a particular ideological bias and while making a significant impact on student learning and positive community change. As such, the presentation will not be a step-by-step scaffold for teaching "how to save the world". Rather, the intention is to offer a pedagogical framework for community-engaged learning through individual faculty decision-making about the appropriate epistemological mixture of content, activities, engagement, and assessment that can be adapted to any academic discipline.
---