David Reimer
Professor, Aarhus University, Denmark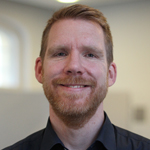 David Reimer is a professor at the Danish School of Education, Aarhus University. His research focus is on social stratification, with a focus on inequalities in access to higher education across class, gender, and ethnic divides. He is also interested in the transition from (higher) education to work. Much of his work has a cross-country comparative perspective. His work has appeared in various international journals such as European Sociological Review, Higher Education, and School Effectiveness and School Improvement.
Social Inequality and Participation in Higher Education: Present findings and future challenges
In this keynote, I will give an overview over the literature on stratification in higher education, dealing in particular with horizontal stratification and inequality of access to different higher education institutions and fields of study. I begin by outlining the theoretical framework normally used to explain the association between socioeconomic background and participation in higher education. Subsequently, drawing on research on European and Anglo-Saxon countries, I discuss the role of institutional stratification, looking at differences between different types of higher education institutions such as university colleges, universities, and undergraduate and graduate degrees. Next, I discuss the growing literature on students' choice of field of study in higher education before examining processes of cultural differentiation among higher education students. Finally, I point to some recent developments in the field – with particular emphasis on recent intervention studies designed to promote the choice of higher education and to reduce social inequality.
---